Woldwide Flashmob For World Kindness Day
Submitted by

Manager

on Fri, 11/06/2015 - 21:20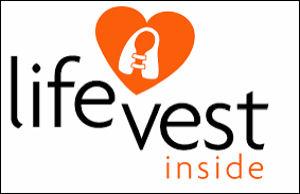 Every year, to kick off World Kindness Week, Life Vest Inside organizes ³Dance for Kindness² (#DFK2015), a WorldWide FreezeMob/FlashMob during which groups from all across the globe unite under the banner of kindness and join together to perform to the same song, same dance, all happening on the same day. Dance for Kindness serves as Life Vest Inside¹s Annual Fundraiser as well as a means of building awareness of World Kindness Day.
The purpose of ³Dance for Kindness² is to look beyond ourselves - beyond the boundaries of our country, beyond our culture, our race, our religion and realize that we are citizens of the world and that kindness is the common thread that unites us all.
This year marks our 4th Annual WorldWide Dance for Kindness, with participation from over 100 cities spanning across 30 countries. The event will take place next Sunday, November 8th 2015!

I have included here some videos and the website address for Life Vest Inside, the non-profit that organizes ³Dance for Kindness² and other ³acts of kindness² throughout the year. One video I have attached here is of actor, Peter Scolari (HBO¹s Girls) sending out a ³dance challenge² to a very famous friend.